We provide services for canines and felines.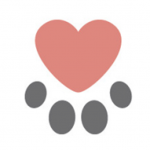 Spay/Neuter on both cats and dogs. (Kitten or puppy must be at least 4 months old)

Surgeries i.e. Mass Removals, Amputations and more

Feline Declaw (Front or All Four)

Dew Claw Removal

Tail Docking (for puppies 1-5 days old or injured tails, not for cosmetic reasons)

Dental Cleanings for both felines and canines (as well as tooth extractions)

Puppy and Breeder Exams

Yearly Physicals and Vaccinations

MicroChipping (Home Again)

Fecal Floats/Smears

Urinalysis

X-Rays

Nail Trims

Express Anal Glands

…and More!